Each and every human being is entitled to be welcomed with respect, as they are physically and psychologically, whatever their looks, age, gender identity, sexual orientation etc.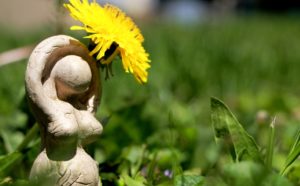 Listening and kindness are two basic values. Kindness is not a cheesy thing, and it doesn't mean always speaking softly, always being pleasant and constantly smiling. Kindness is the expression of the clarity, open space and human warmth that we all have, even when we have lost touch with these innate qualities. The best thing your best friend can do for you might be to tell you things you don't want to hear about. This, also, is kindness.
I am also committed to the Health at Every Size (HAES) approach. The HAES approach celebrates body diversity and honours differences in size, age, race, ethnicity, gender, dis/ability, sexual orientation, religion, class, and other human attributes. It values body knowledge and lived experiences. It encourages people who face societal prejudices—too fat, too thin, disabled, too old, queer, racialized, non-neurotypical…—to inhabit their body and to live their life the way they please.
I prefer a « body respect » or « body liberation » approach to a « body positive » one: no injunction to love our body, to constantly be pleased with ourselves, let alone be « fit. » Real substantive work, which enables us to touch our vulnerability and thus our most profound humanity, is the work of making peace with our body and emotions and to learn to befriend ourselves.
My training and tools
SHIATSU
I am a « Spécialiste en shiatsu« , a French title which certifies I attended a school that meets officially approved quality criteria and successfully passed the final written and practical exams. I am also a certified seated shiatsu practitioner. I attended a 60-hour anatomy & physiology training validated by an osteopath, and I was trained in ThéraShiatsu by Pierre Amatore (école ThéraShiatsu, Marseille, 504-hour training). ThéraShiatsu is a shiatsu developed for practising on a massage table, which incorporates more oriented pressures and fascia work in the shiatsu.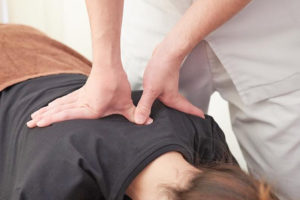 The ThéraShiatsu school is a training centre which complies with the quality label of the French Shiatsu professional practitioners' union ( Syndicat des Professionnels de Shiatsu – SPS.)
In the framework of my training, I worked as a volunteer for the patients and staff of Marseille North Hospital (Assistance Publique – Hôpital de Marseille Sud et Nord). I also practised for seated shiatsu demonstration at the St Joseph Hospital (Marseille.)
MEDITATION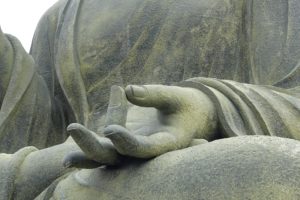 I have also been a meditation instructor—Tibetan Buddhism and mindfulness meditation—since 2018 and a meditation practitioner since 2013.
In my teaching lineage, authorization to be a meditation instructor is granted after a curriculum of meditation practice, classes and retreats over several years, and it requires attending a special instructor training. As a meditation instructor, I commit to update myself regularly.
BUDDHIST/CONTEMPLATIVE PSYCHOLOGY
Finally, I am a translator—French and English— in meditation retreats. This led me to be the translator of the English-speaking teachers of the Karuna Training (France) in contemplative psychology and, thus, to bask into the curricula of the basic (2017-2019) and advanced (2019-2020) training cycles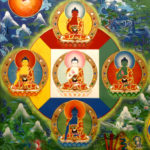 Contemplative psychology is the fruit of the encounter between the 2.600-year-old Buddhist exploration of mind, emotions and body and Western therapeutic methods. Developed in the 70s in the United States by the Tibetan master Chögyam Trungpa Rinpoche and the psychiatrist Ed Podvol, contemplative psychology is taught with full respect of the beliefs of each individual and its universal character makes it accessible to anybody. The mindfulness practices used in this discipline aim at feeling, observing and acknowledging with gentleness the thoughts, emotions and bodily sensations which are here and now. They allow us to practice the art of taking a break, so that we take the time to become aware of our behaviours, reactions, judgements, and adapt them to create a more peaceful relationship with ourselves, with others, and with the world.
→ Back to homepage (English)